News
Posted by Amanda Lapalme on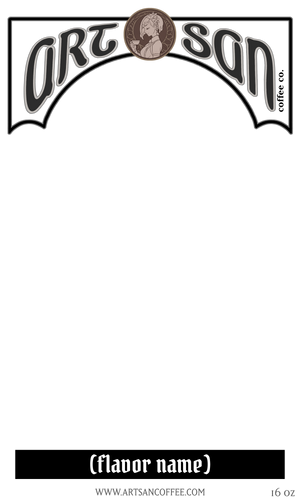 Rules 1. Entry must feature an original character designed and drawn by the entrant, personifying the flavor "Strawberry Cheesecake". 2. Entry cannot contain nudity or sexually provacative elements.3. Entry must fit provided template >>>here<<<, and the final file should be 3x5 inches at 600 dpi.4. Entrant must provide a PNG file of artwork without template elements when uploading, leaving areas without artwork transparent. For traditional (non-digital) entrants, please provide a high resolution scan of the artwork. Entrants must use the submission box at the bottom of this page to upload entry.5. All submissions must be entered by September 30th, 2018 before...
Posted by Amanda Lapalme on
We're a small-batch roastery based in Southwest Florida. Carefully crafting each make-to-order batch, we aim to deliver fresh, high quality coffee to the doorstep. One of the most important things to us as a small business is, and why we began in the first place, supporting each other: every bag of coffee purchased gives to the artists of our labels.  We believe in supporting this incredible community, one cup at a time!